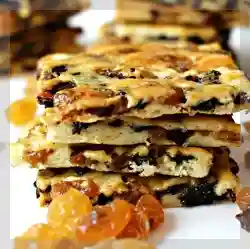 Confectionery in a term general is used for food products and items having high level of sugar. From pastries to cakes, chocolates, gums and toffees come under these items. It is estimated that the structured domain of confectionery market is Rs 1400 crores and likely to consistently grow at the pace of 9 per cent per year.
These confectionery items are generally divided into four different categories including sugar confectionery, chocolate confectionery, gum as well as cereal bars. They are not only popular among children, but adults are also their fans. As the time is changing, preferences as well as taste of the people are also changing. According to the taste and needs, this industry is also modifying itself. Extremely appetizing, these confectionery items are served as exceptionally good and delicious dessert items. In addition, they are also offered as a gift.
Essential oils are also widely used in a range of confectioneries like toffees, chocolate based candies, hard-boiled sweets, crackling pops as well as digestive sweets. To meet the exact demands of this market, we provide a vast mix of exotic as well as unusual solutions that can easily brighten their horizons with a huge range of products. The offered range of essential oils is very effective preservative. This completely natural product is available with no harmful and side effects on the customers. The essential oils are ideal to add fragrance and taste along with varied health benefits in the confectionery items. These natural oils make the immune system of the users strong and also enhance its functioning to help prevent diseases.
There are a range of oils used to add flavor as well as fragrance to varied confectionery items such as chocolates, cakes, pastries, toffees etc. Annise oil comes with a taste like licorice specially used to add flavor in cakes and cookies. In addition, varied other kinds of oils such as Ajowan seed Oil, Nutmeg Oil, Cinnamon Bark Oil, Fructose Crystalline etc., are widely used in diverse kinds of confectionery products for adding natural flavor. Few other essential oils such as Saccharine Lactitol, Aspartame, Erythritol, etc., are used as an alternate for sugar as well as to add their natural taste with another benefits of low calories and health. There are many essential oils that are extensively demanded in the domain of Confectionery. Some of these natural oils are listed below:
| | |
| --- | --- |
| Anise Oil :- | Anise oil is mostly used in the treatment of flatulence, muscle aches, bronchitis, coughs, colds, flu and rheumatism. |
| Cumin Seed Oil :- | The Cumin seed essential oil is widely used in a diversity of food products. |
| Fennel Oil :- | Fennel oil is a remedial product for digestive complaints like colic, nausea, dyspepsia, flatulence, constipation, vomiting, anorexia, and hiccups. |
| Lemongrass Oil :- | Lemon oil aids in soothing and relieving headaches with migraines. It is also very useful for treating rheumatism as well as arthritis. |
| Vanilla Oil :- | It is extensively used in flavors, pharmaceuticals, perfumery compounds, aromatherapy, and tobacco compounds. |